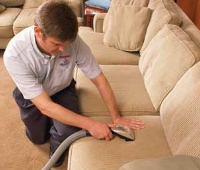 Proper maintenance of your upholstery can keep it looking good and like brand new. Why replacing your beloved settees when you can have them maintained by professional upholstery cleaners! This is where London Cleaning House can assist you. We will restore your soft furnishings to their original attractiveness and freshness. We will deep clean and remove built in dust that might cause various allergies.
Our technicians are trained in upholstery cleaning and can clean to British Standards Requirements using the latest equipment and top of the shelf products that clean and bring to life all soiled upholstery and fabrics. London Cleaning House provide specialty cleaning and stain removal for sofas, cushions, mattresses, rugs, carpets, upholstered walls and almost any furnishings. As it is highly inconvenient to take down your curtains, remove the hooks and bring them to the dry cleaners for a few days, we also offer professional curtains cleaning where we come ON-SITE and clean your curtains while they are still hanging and leave them smelling fresh and clean!
No more leaving of your windows cold and bare without curtains on. We can even steam clean you nettings and all other textile items that you have around. Our technicians also offer Dry Organic Solvent Cleaning depending on the type of fabric for the ones that are not suitable for Hot Water Extraction Cleaning (Steam Clean).
Once the desired upholstery is cleaned, we offer and highly recommend application of protection solution, knows as Scotchgard. It reduces permanent stains, helps save your mostly used areas from becoming destroyed from sitting and scratching, makes your next professional cleaning more effective and prolongs the life of your upholstery. We are thinking clean and green and use upholstery cleaning products that are effective, biodegradable, environmentally friendly and non-allergenic.